Pierre Marcolini
Website & Film | Art direction and Design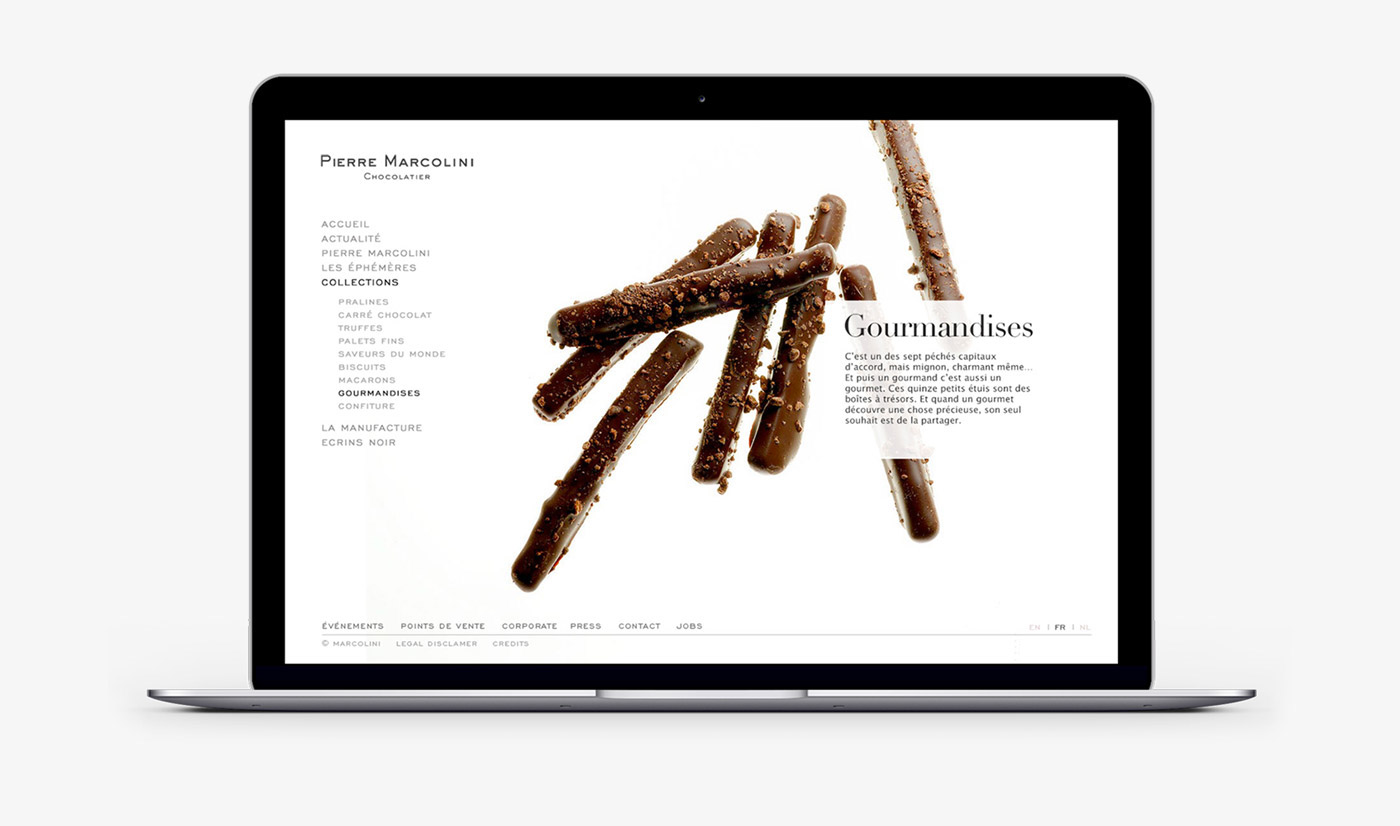 WEBSITE AND PHOTO DIRECTION
The world-renowned chocolatier, Pierre Marcolini, is on a constant quest for excellence.
He wanted to ensure that his online presence characterised the same level of perfection as his chocolates.
To communicate good taste and warm emotions via the cold technicality of digital is no easy task.
The decision to use "oversized" on-screen images, designed to immerse the viewer in the heart of Pierre's work was one of the solutions.
The photo direction was extremely important, and in its own way, reflects the attention to detail of the chocolatier: a lot of hard work goes into the process of making things look simple. The products were shot in a simple, yet unexpected manner – the extreme detail of the photography reflecting the extreme care taken in their selection. Sound was also employed, using the voice of Pierre Marcolini to transport us on a mouth-watering journey of discovery, revealing the inspiration behind Pierre's craft.